The SafetySkills LMS allows companies to create and upload custom content, but unfortunately cannot troubleshoot custom content that was created outside of our content team. SafetySkills does not partner with any authoring tools, but we have selected the most common authoring tools and outlined recommended settings for each. We cannot guarantee that these settings will work for your custom course, so we advise that you perform full testing to confirm the custom course is working as intended. We recommend testing proper launch in each browser that your users will access (including mobile devices), testing to ensure proper bookmarking (leaving and coming back to the same spot) and proper completion (the course completes when it should and with the expected values). Please see below for the recommended settings when using iSpring to create your custom content from an MP4 file.
To create a custom course from an MP4 file, select "Create Course" from the Quick Start menu.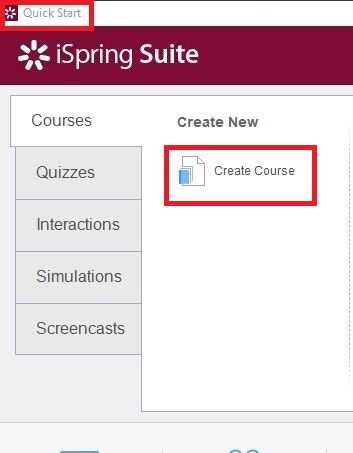 Then, navigate to "Insert," and then "Video." From there, you will be able to insert the video file and resize it to fit the slide.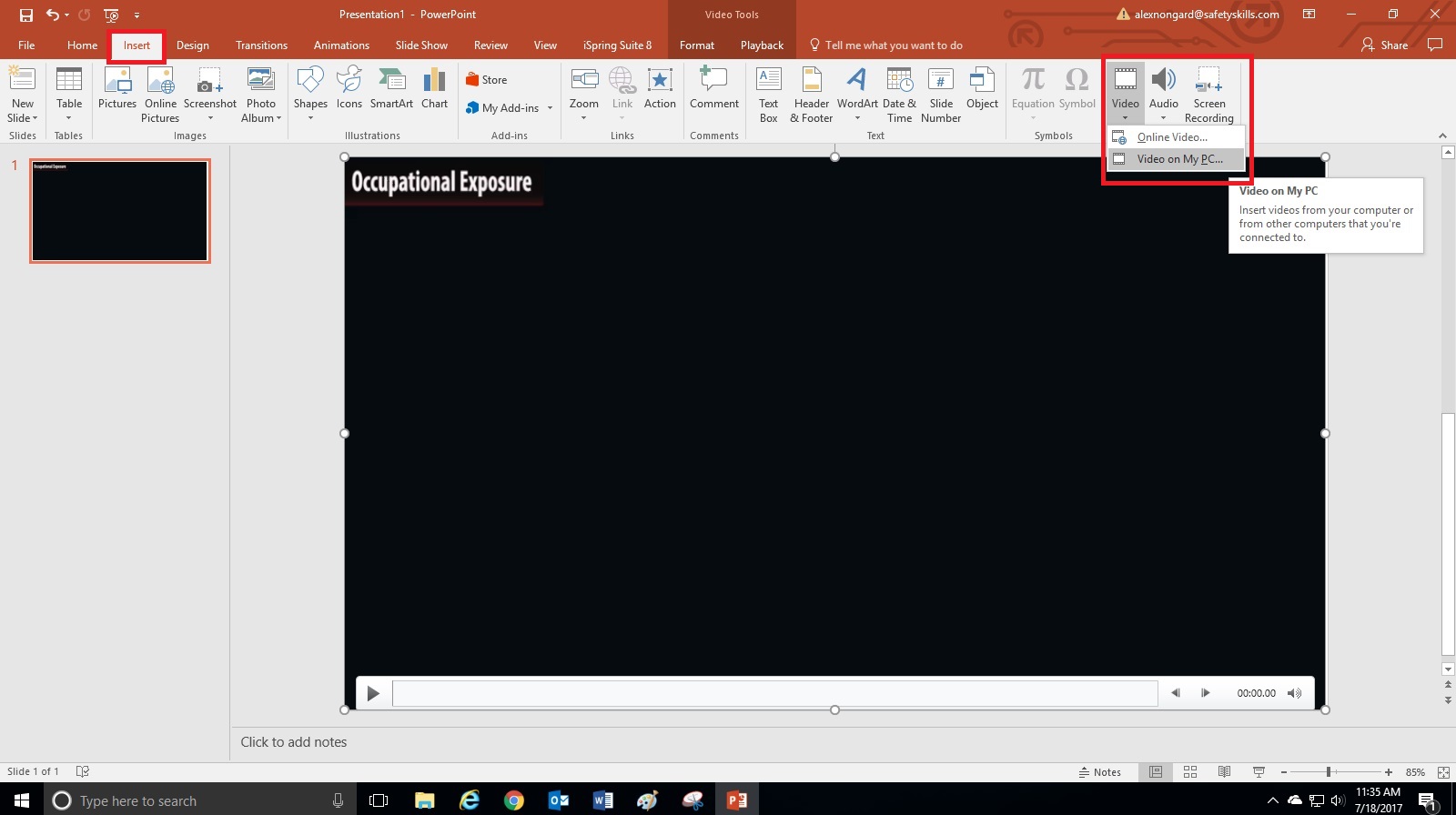 For a custom course without a quiz, this is all you need to enable.
For a custom course with quiz questions, please select the last frame of your PowerPoint. Then, in the iSpring Suite menu, choose "Quiz," then "Create New," and "Graded Question." From here, you may choose the question format. Be sure to mark "Correct" for the appropriate answer.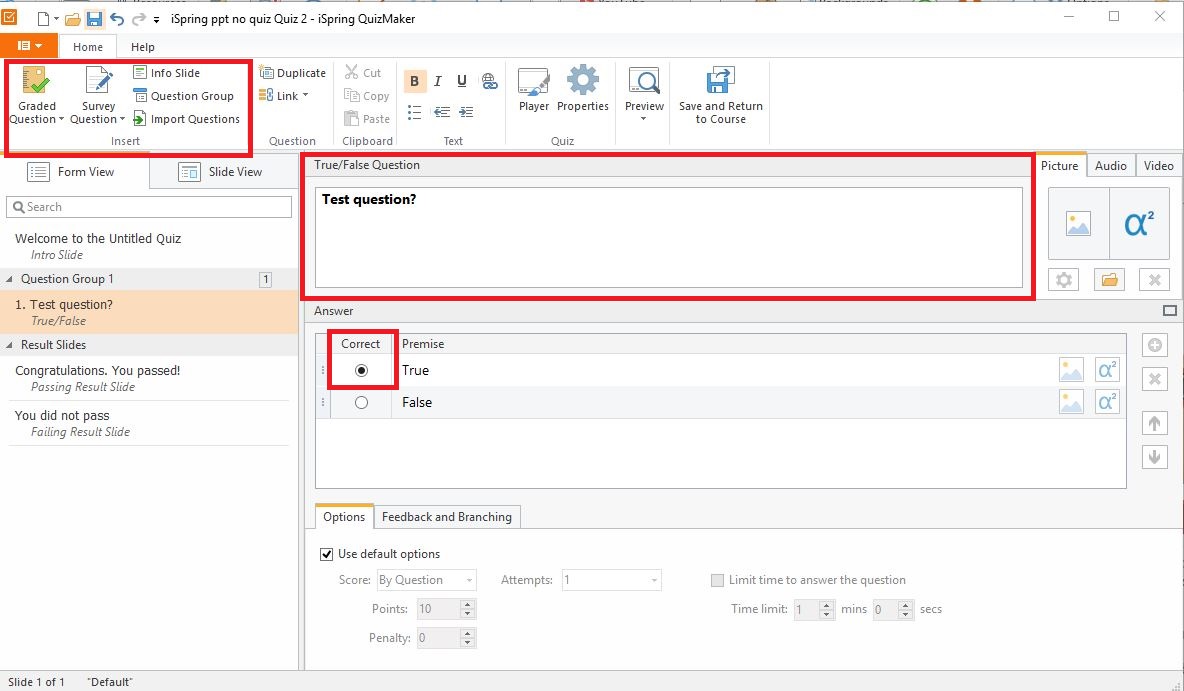 To set the passing percentage, go to the Home tab and select "Properties." Then, select "Main." For a pass/fail quiz, select the Passing Score to be 100%.  For a scored quiz, select the Passing Score as whatever percentage you determine to be passing. Under "Attempts," select "Unlimited."
Click "OK" to save your changes.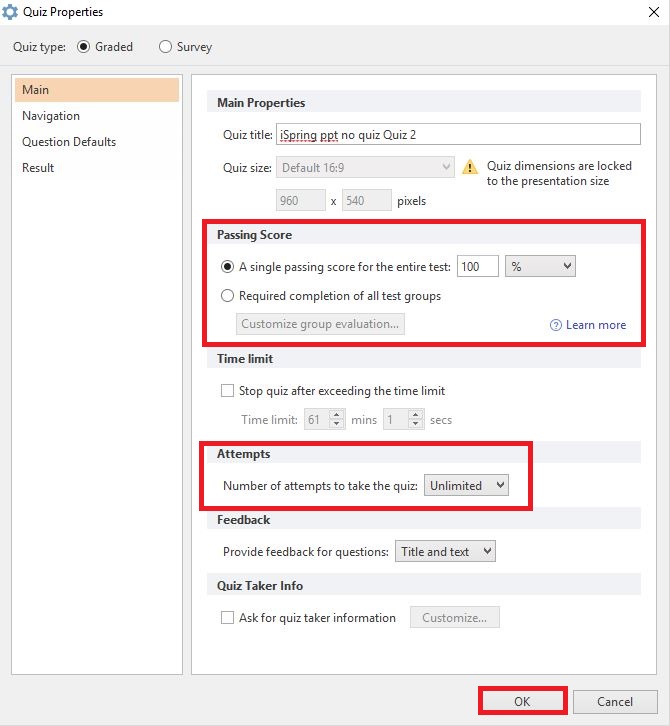 Before completing the course, we recommend previewing your course first. To do this, please select "Preview" from the Home toolbar.
To complete the course, navigate to the "Publish" menu. Then, select "LMS" from the options and check "Zip Output." Then, you may title the course as necessary and click "Publish."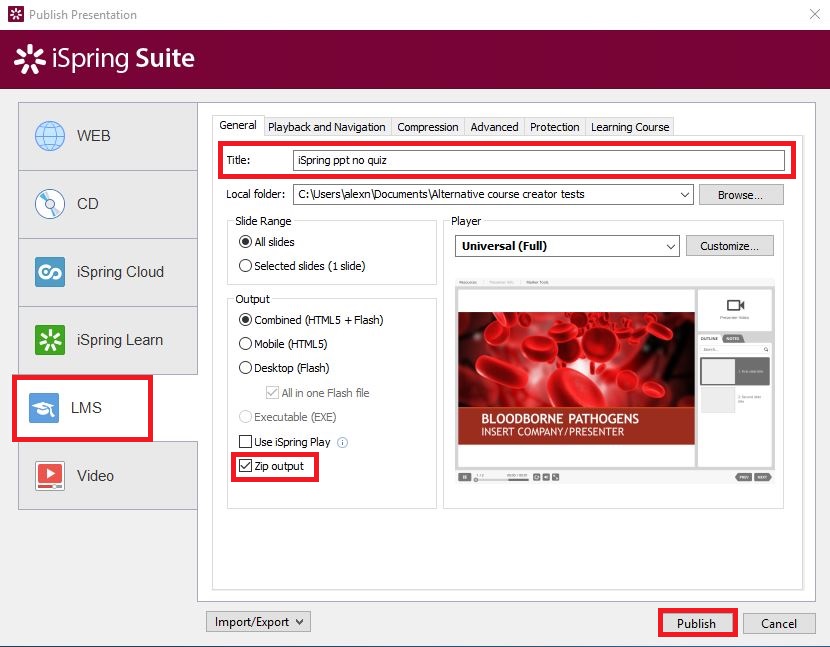 Once the course files have been zipped successfully, they are ready to be uploaded into your account. For instructions on how to upload this course into your account, please click here.
If you have any questions or issues with creating content with iSpring, please contact iSpring support. If you have any questions regarding the SafetySkills LMS, please contact SafetySkills Help Desk at support@safetyskills.com