On June 6th, 2017 SafetySkills made an update to the system that removed the Export buttons from the Compliance Report, located at the top of the Reports tab.
The compliance report is a very complex report pulling data from multiple sources in the database and then running calculations on that data. Exporting this report, especially for a large numbers of users, can cause a spike in server usage and may result in slow load times for all customers. As a short-term fix while our developers design a more permanent solution, the Export buttons have been removed from this report. We apologize for any inconvenience this may cause and do have a suggestion for anyone needing to export the Compliance report during this time through copying the data from the LMS and pasting it into an Excel spreadsheet.
To copy your Compliance Report into Excel:
First, please open a blank Excel file and pull up your compliance report. To minimize the times you will need to copy and paste, please expand your view on the compliance report. For reports containing more than 500 users, be sure to advance to the next page after you copy and paste the initial page: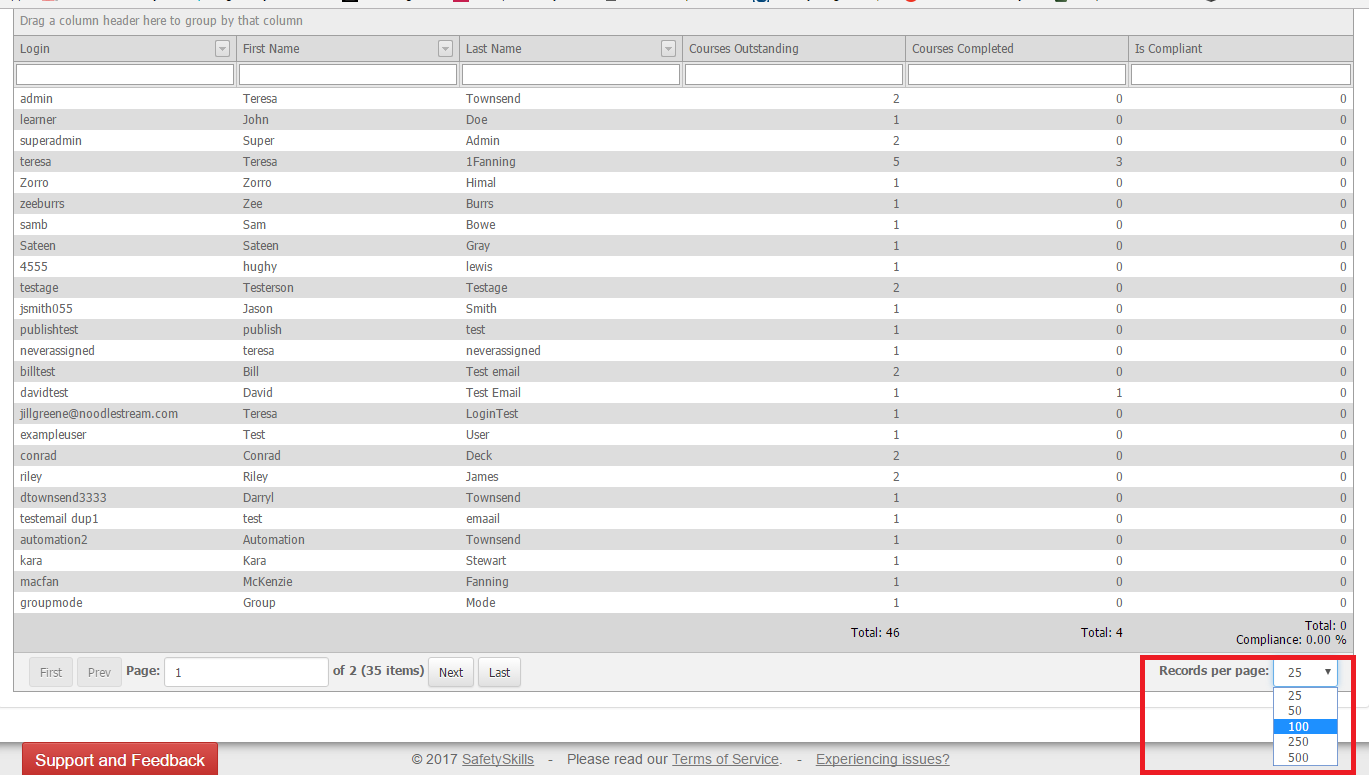 Now that your view is expanded, please click and hold your left mouse button and drag it across the report area. This will highlight the report items in red. From here, you may use your right mouse button to copy the information: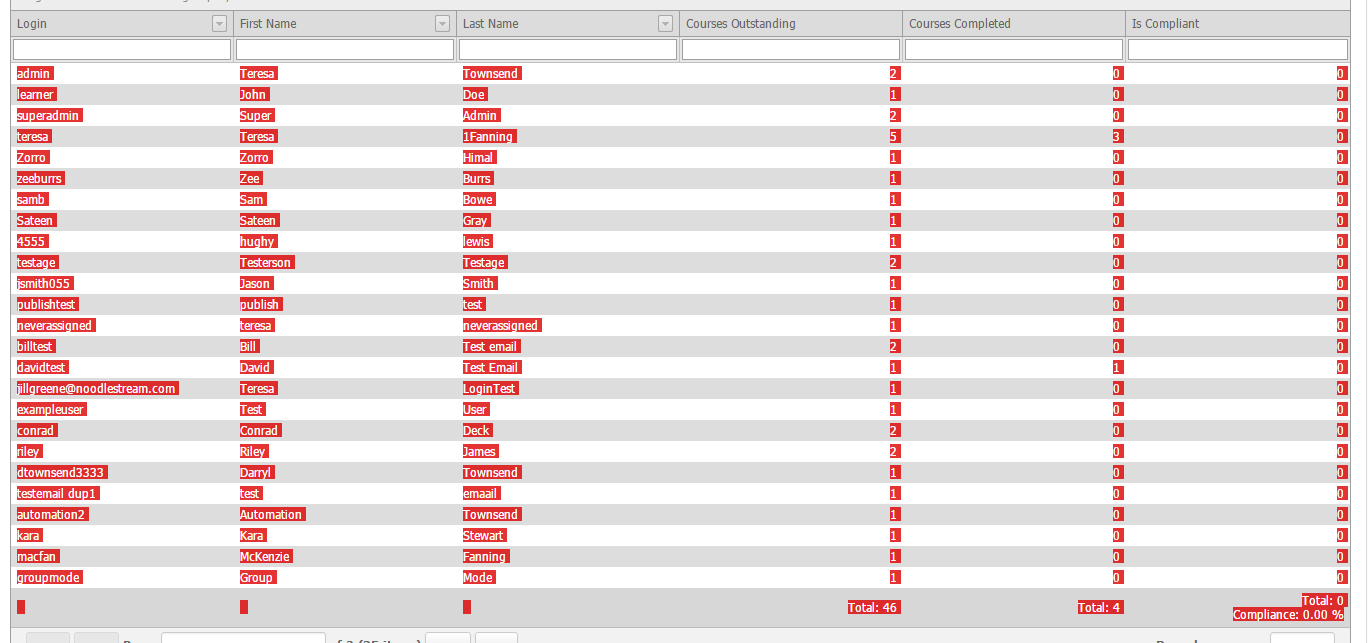 In your Excel file, please click in the first cell, A1. Then, right click to open the pasting menu.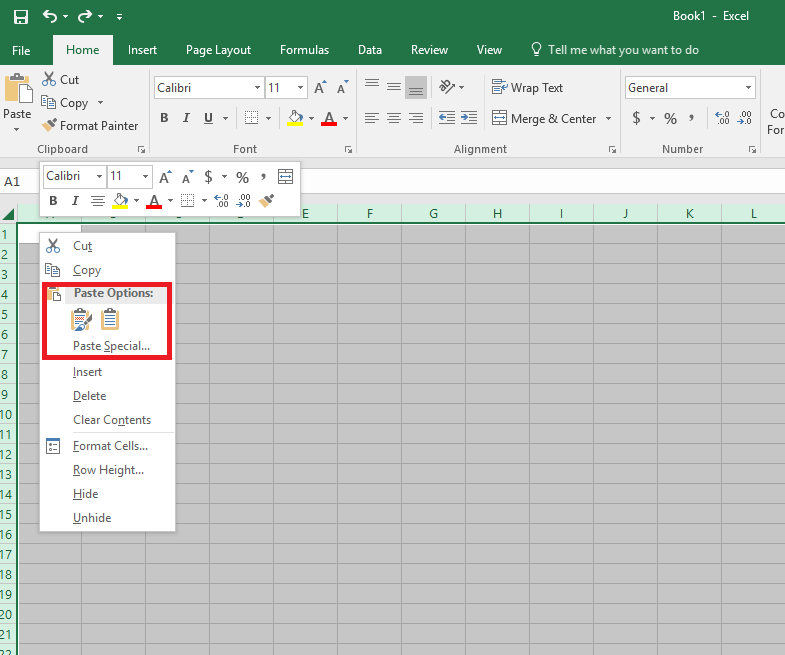 The paste button with the paintbrush, on the left, will paste the information into Excel with the same formatting as displayed in the LMS (background highlight included). The paste button on the right, with the clipboard, will paste only the data, without the additional formatting. The image below shows how both of those options appear in Excel: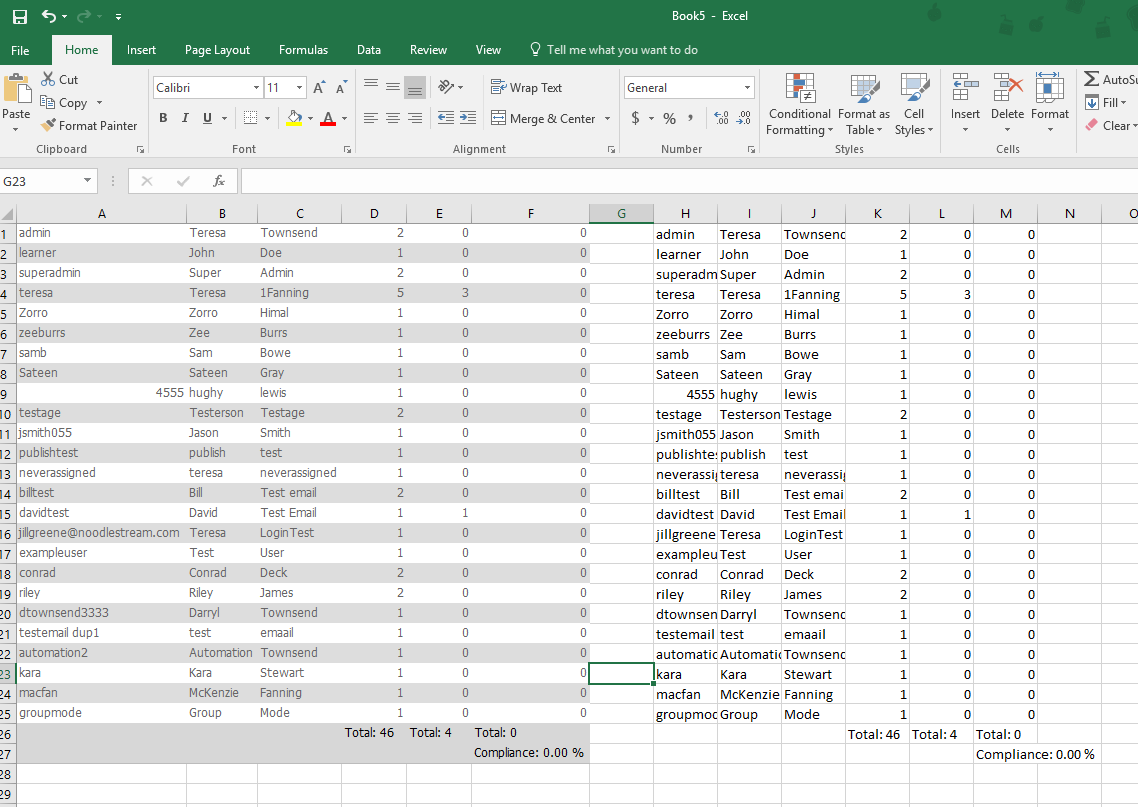 Again, we apologize for any inconvenience this may cause while we create a permanent solution. If you have any questions regarding this update or how to copy and paste your report, please contact SafetySkills Customer Care by submitting a ticket via the red "Support and Feedback" tab in the lower left corner or by calling 405-463-6656.