Customer care is a top priority at SafetySkills. We are committed to helping our customers get their training programs up and running quickly.
First, we have the best "self-help" platform in our space with individual "how to" videos of virtually every feature we offer. Next, our ticket-based technical support platform allows us to provide assistance quickly with accountability to both the customer and management. All of which is included in the cost of the subscription.
For those customers who desire a more concierge-type service, we offer a premium-support package where our specialists will help with configuring the system, developing learning groups, setting up advanced reports, etc.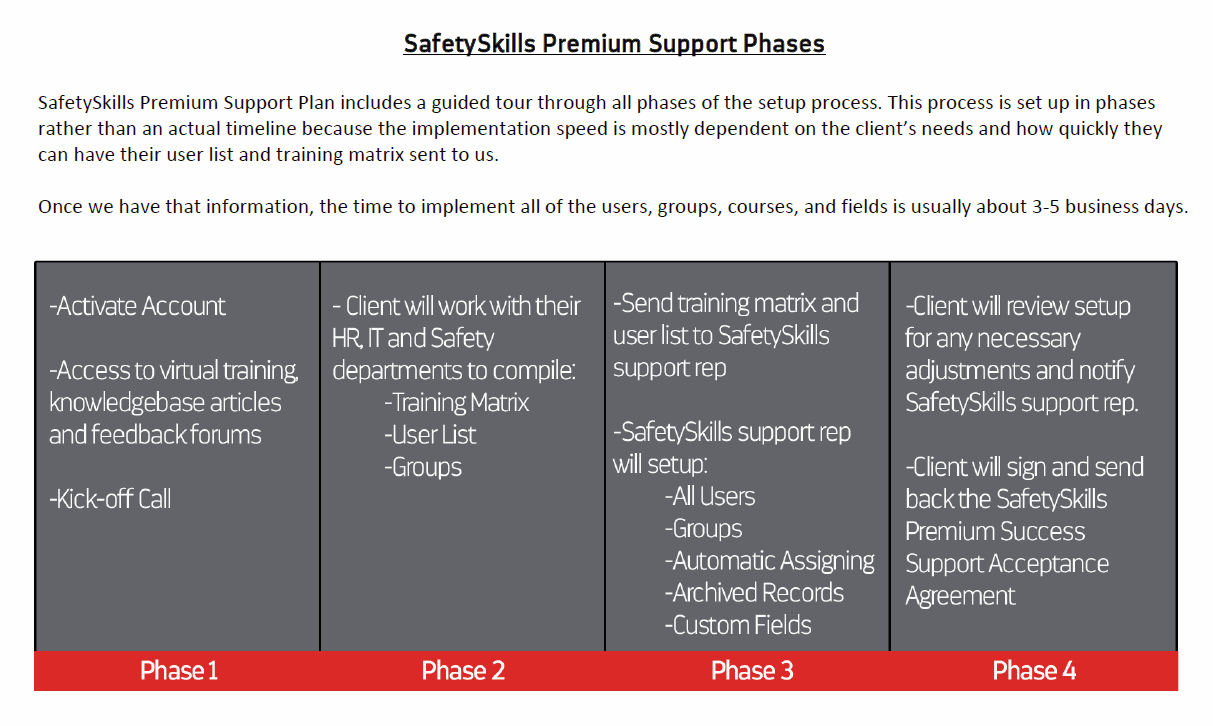 After the "Setup Phase" the client is moved into the "Maintenance Phase". The Maintenance phase still includes access to knowledgebase articles and How-To videos as well as telephone and email support directly with SafetySkills staff. Our customer care department will work directly with you and our developers, if needed, to ensure that your training implementation is a success.