A Custom Courseware At Off-The-Shelf Prices
We believe that in order to be effective, training must be as relevant as possible to the activities, environment and even the culture of the organization. Therefore, we designed SafetySkills® courseware to be rapidly customized to a virtually unlimited variety of industry applications. Because of our unique build approach, any course in the compendium can be easily augmented to include site or industry specific elements. The result is that our customers can deploy dynamic, engaging courseware, relevant to their operations at a cost similar to that of an off-the-shelf program.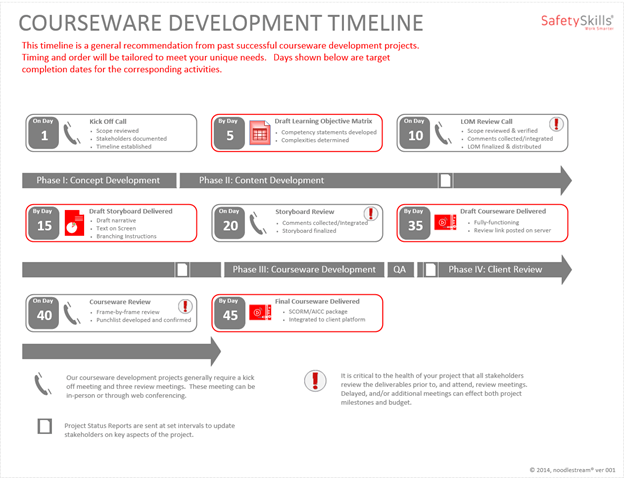 Upon the start of the project each project will have a dedicated project manager to guide the customer through a five step process. The process starts with analysis and the scope of the project.  The second step is the design phase to determine delivery of the terminal learning objectives.  The third step is the development and laying out the blueprint for the course. Phase four is the implementation time where our technical department will go through to ensure proper running and integration with your LMS. The final phase is evaluation which is to make sure the learner is accomplishing the competencies desired. Yes, branding is an option on all our courses.