In order to reset a password, go to the "Users" tab and search for your user. Then, you will need to click on the light blue link for their login in the left-hand column to open the user's profile.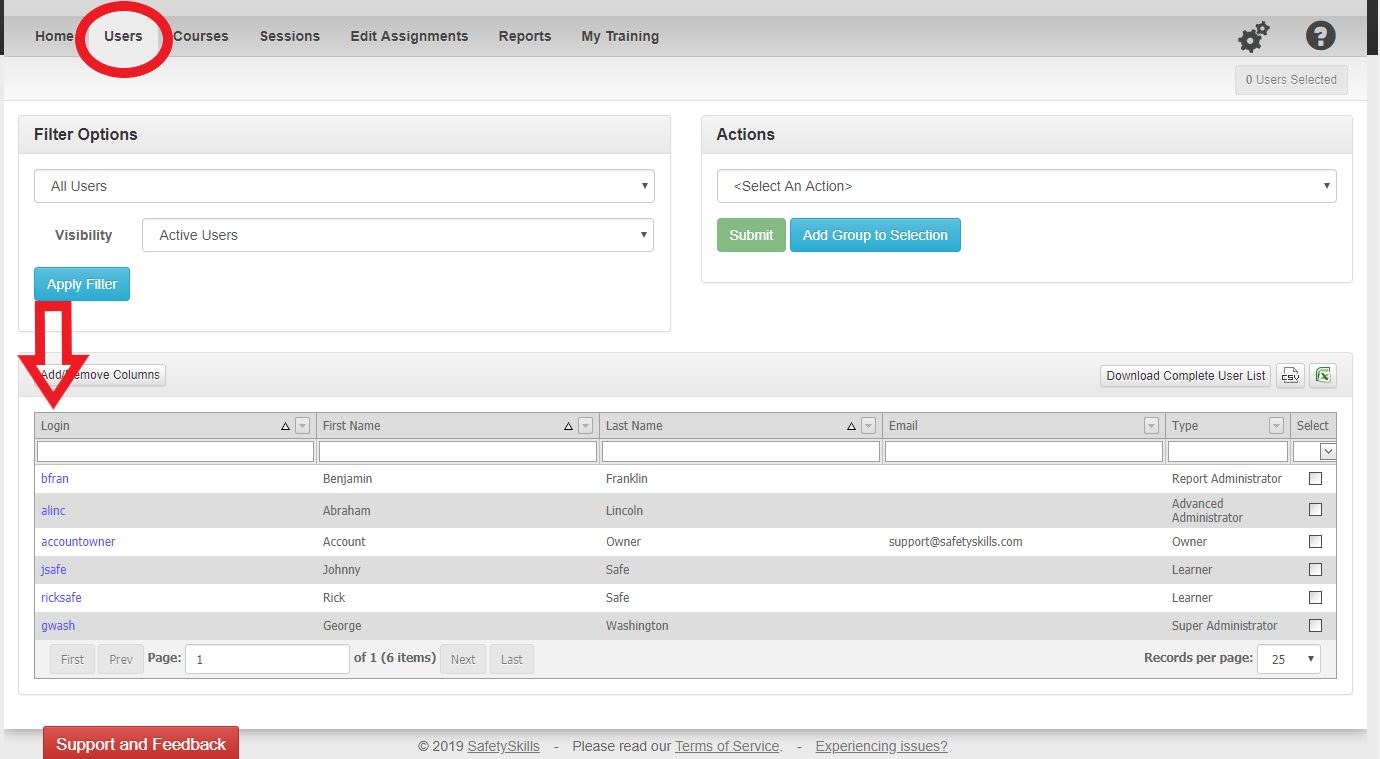 Once you are in their user profile click the drop-down on the top right and select "Require password reset on next login," then click "Submit.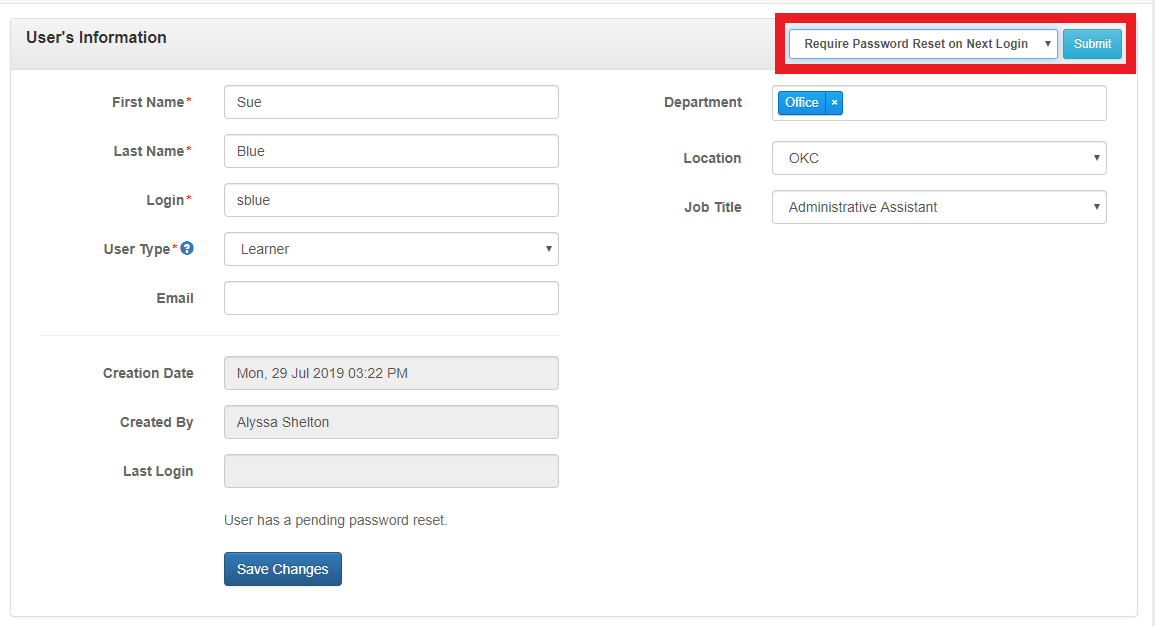 This will prompt your user to reset their password the next time they login. If they have an email address in their user profile, they can also request a password reset themselves via the login page.