For more information on creating groups, please review How to Create Groups – SafetySkills Engage.
To view or edit custom groups, the first step is to navigate to the page by clicking on the menu, go to the Settings section, then choose "User Groups."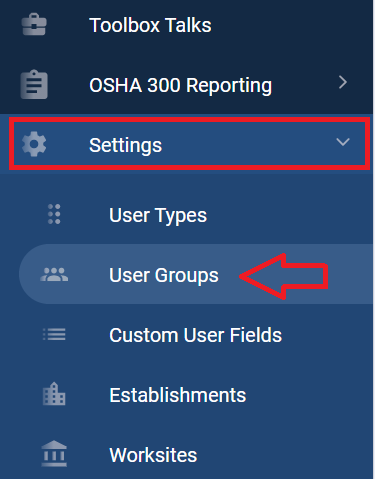 To view custom groups settings, you may select the group from the Current Groups drop-down on the right. This will display the group settings in the filter section below.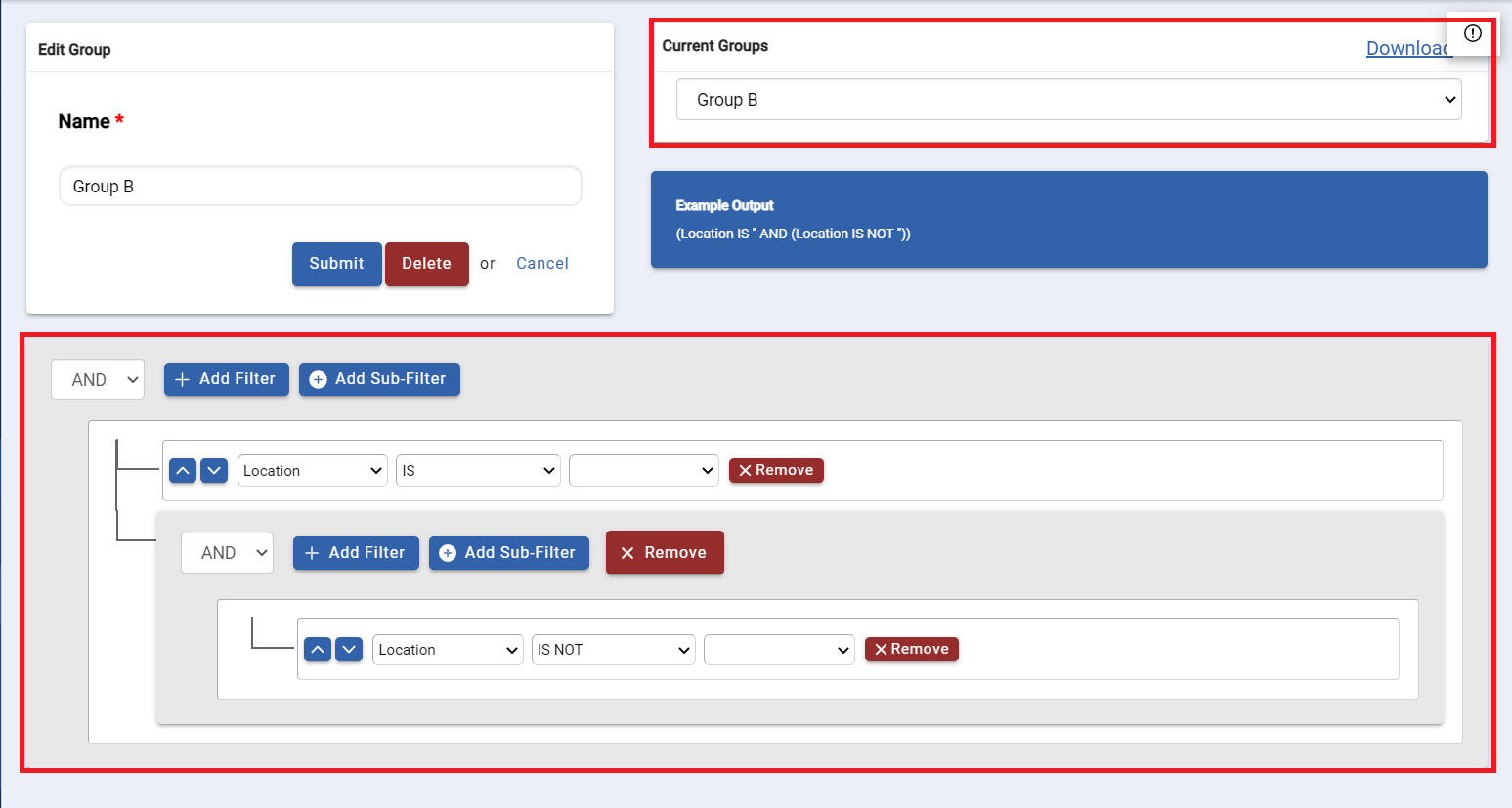 To export custom groups settings, please click the "Download" link on the right. This will export all the group settings into an Excel spreadsheet.

To edit a group, select the group you would like to edit from the list on the right in the "Current Groups" box. All current groups in your account will populate in this drop-down.
Once you have selected a custom group, the settings will populate in the filter section below.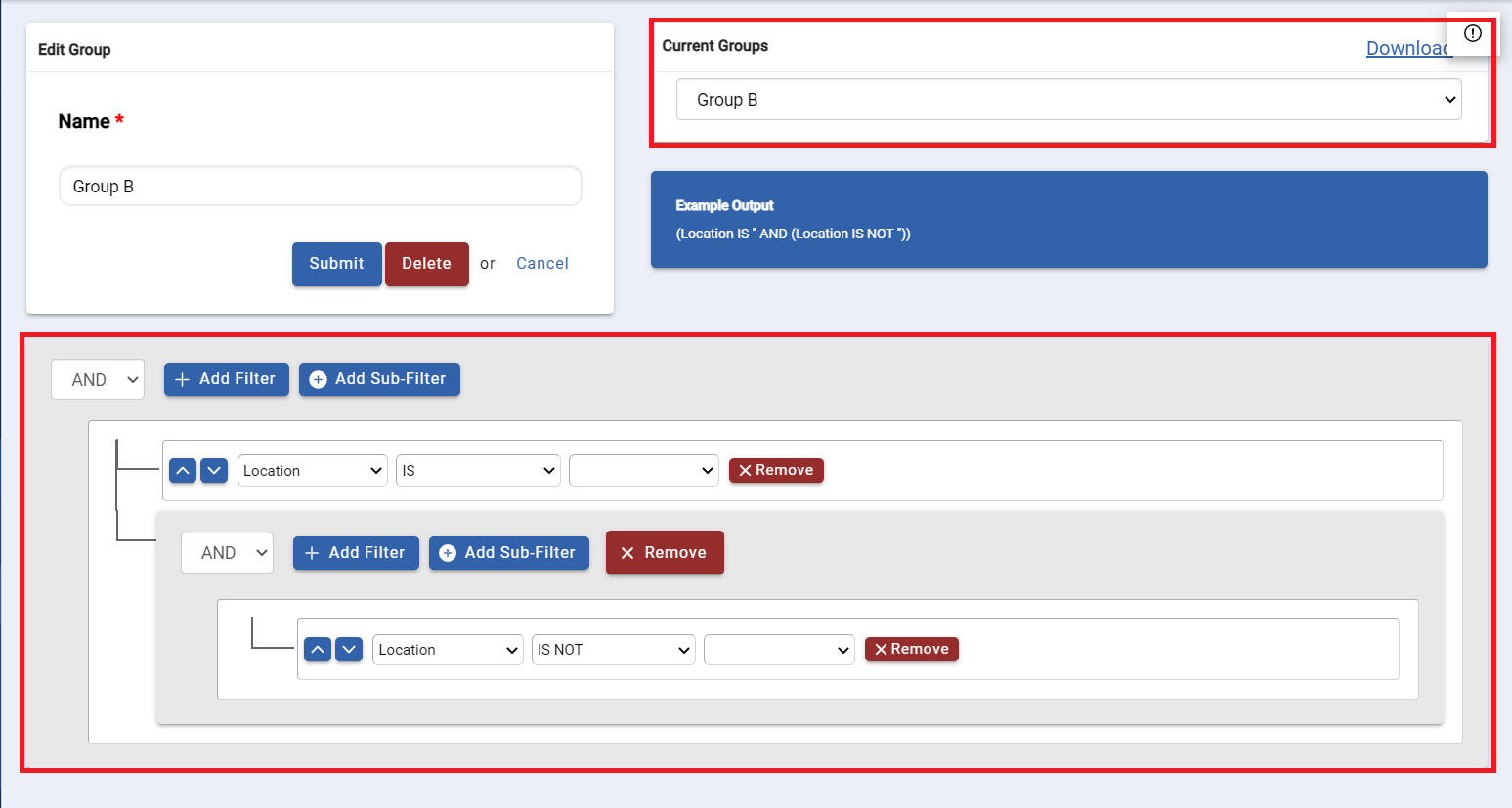 After you have finished editing your group settings, be sure to click the blue "Submit" button to save your changes.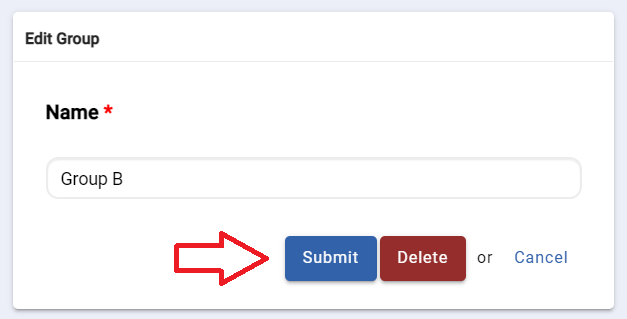 If you have any questions or would like help migrating, creating or editing any groups, please contact the SafetySkills Help Desk at support@safetyskills.com or call 405-463-6656, option 2.