Introducing your company to a new safety training platform can be difficult, but SafetySkills is aiming to make it easier by allowing you to create a fully customized welcome email to send from the LMS. Please note that only the account owner has access to this feature.
To begin, please click on the "Configure" tab and choose "Display Settings" from the menu options.

On the left side, you will see the Welcome template. The current text in the body is our standard Welcome email text. If you want the system to send the text as outlined here, do not make any changes to this page.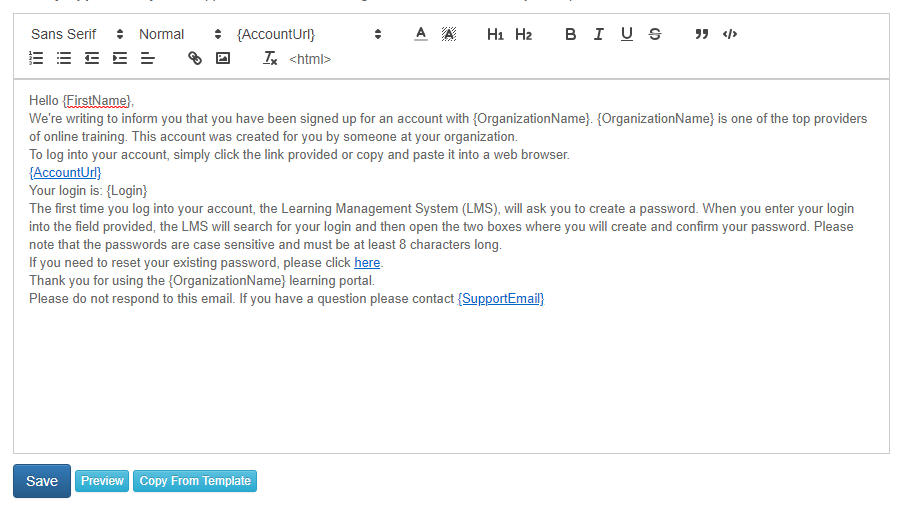 If  you click inside the box and begin typing new text, the default text will be erased, allowing you to create a custom email without utilizing the template text.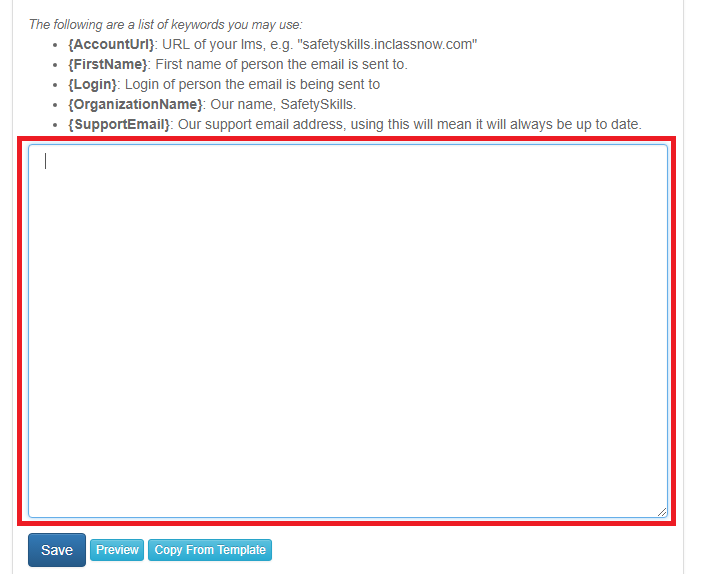 If you would like to edit the text that currently exists,  you will need to click the blue "Copy from Template" button at the bottom. This will copy the template text into the box to be edited.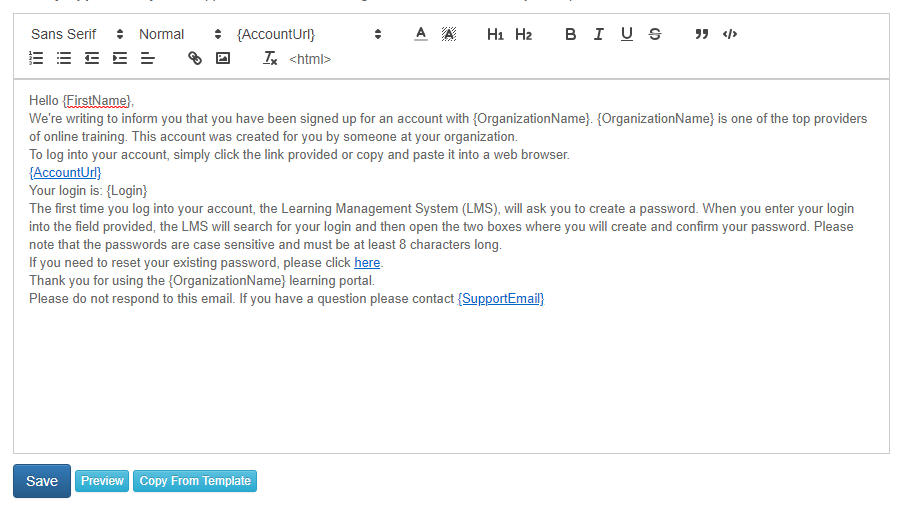 When editing or creating a new custom email, please note that the email can be written in HTML format for the system to further format the email to your learners. However, formatting in HTML is not required. 
To preview the email before saving your settings, you may click on the "Preview" button at the bottom of the template. This will generate a pop-up of what the current text will look like.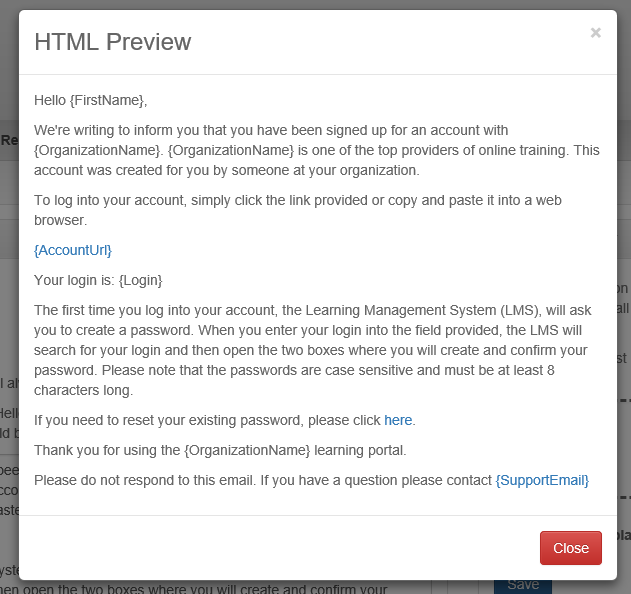 When you are satisfied with your email, be sure to click the "Save" button at the bottom of the template. If you do not click save, the LMS will continue sending the default Welcome email to your learners.
Please note: Due to your computer and program settings, your HTML text may vary from this example. For assistance with your welcome email, please contact SafetySkills Customer Care by submitting a ticket through the red "Support and Feedback" tab, in the left-hand corner of the LMS, or by emailing support@safetyskills.com.